"Choose certainty. Add value." is the core philosophy of the services TÜV SÜD provides to its clients. Headquartered in Munich, Germany, the technical service corporation is far more than a mere testing and inspection organisation. TÜV SÜD's experts and technology consultants are committed and responsible partners in their clients' processes, offering comprehensive industry expertise and services along their clients' entire value chains and focusing on their core competencies of Consulting, Testing, Certification and Training.
Over 17,000 employees worldwide – over 10,000 of whom are in Germany – are involved in the optimization of technology, systems and know-how.
With over a century of German automotive safety engineering experience, TÜV SÜD advises industry, end users and governments on the safe and sustainable introduction of electric mobility. This covers the various categories of electric vehicles as well as their infrastructures. The fast charging technologies are considered as key elements for the larger market success of EVs. OEMs and suppliers also look to us for independent testing and certification of vehicles and components. Training in key areas such as high voltage technology is another aspect of our e-Mobility services.
TÜV SÜD supports and facilitates the global harmonization of technical safety standards, interoperability standards and quality standards in order to foster customer acceptance and satisfaction. TÜV SÜD stands for quality and safety certification.
TÜV SÜD battery testing department has developed a battery testing centre for battery testing and homologation for electrified vehicles in terms of performance, durability, safety and abuse testing, from the cells to the battery pack.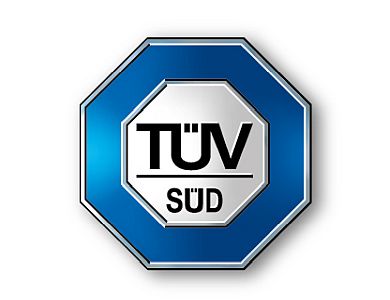 Visit the Website
As a testing and certification service provider TUV SUD operates 7 large scale battery- and electric drive train labs globally. TUV SUD is really committed to quality, safety, liability and performance of electric vehicles. All those criteria are finally also relevant for the market success of EVs and for the competitiveness of European industries and products. As digitalization also becomes relevant for testing or inspection service provider TUV SUD has a very high interest to apply and to benchmark "virtual testing" of components into its portfolio. Therefore we see the Panda project as very important milestone in our efforts to validate the effectiveness and the impact of simulation and simulated testing especially on battery systems. A successful implementation could ease testing conditions and reduce times to market for TUV SUD customers.