Intermediate result from partners SIEMENS, ULille, RTR
Result has been achieved on 30 July 2019 in month 8 of the project.
The model based on the collaboration between WP2 and WP4, represent the first EMR battery model simulated within Simcenter Amesim.
Objective: Realize a simple EMR battery model and validate the simulated results with experimental data provide by VUB.
Research: Different ways of developing an EMR electric battery have been studied.
Result: First EMR battery model within Simcenter Amesim.
What will it be used for: The developed EMR battery model will be integrated on previously developed EMR electric vehicle models for validation.
Impact: The model will be used as a template for the futures EMR battery models.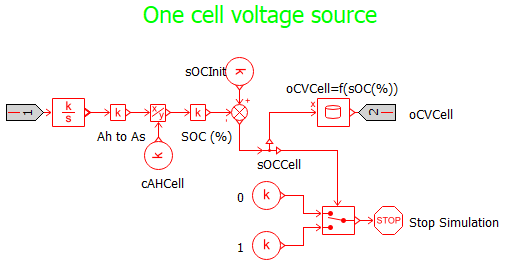 Figure: One cell voltage source model