Intermediate result from partners Bluways, VUB, TUV, SIEMENS, ULille, TY
Result has been achieved on 30 April 2019 in month 5 of the project.
This item describes the selection of the Kokam cell.
Objective: To select a suitable battery technology for the PANDA application.
Research: An evaluation of the portfolio of all battery technologies available was made.
Result: Base on the requirement of the PANDA application, the NMC Kokam cell was selected.
What will it be used for: The cell will be the center of the E-storage developments.
Impact: The cell will be used for the E-storage modelling and testing tasks as well as the LCA activity.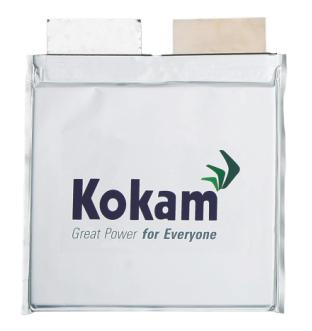 Figure 4: Kokam pouch cell 40Ah